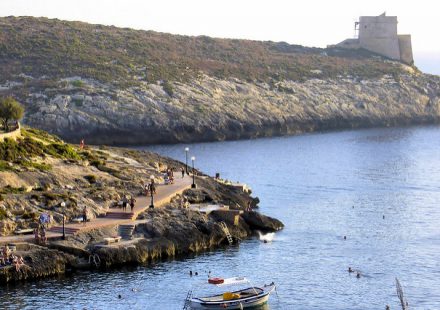 Xlendi Bay
Gozo is an Island paradise; a hidden gem in the Mediterranean Sea surrounded with crystal clear waters with lots of sunshine all year round. Sunbathing weather is more or less guaranteed between June and September and regularly stretches from May to November. Gozo Island has some of the best beaches found in the Maltese archipelago.
One of the most popular bays in Gozo is without doubt Xlendi Bay. Xlendi Bay is situated on the Island's southwest coast and can be easily reached by car either through Munxar or Fontana. Xlendi Bay originally used to be a fishing village, but over the years it has been transformed into a tourist attraction.
Xlendi Bay is popular for:
Swimming – The small sandy pebbly beach leading into the shallow clear waters is just perfect for the young and old.
Snorkelling – As for the adventurous type the deeper water off the long rocky border offers spectacular snorkelling and swimming.
Scuba diving – If you are looking to go scuba diving while staying in Gozo, Xlendi Reef and Xlendi Tunnel must be on your list! This dive is full of life and vibrant colours: goatfish, damselfish, cardinalfish, sponges, algae and bristle worms.
Sunsets – The majestic cliffs makes this place a must for tourists to visit especially at time of sunset!
Xlendi Tower – The Xlendi Tower was built way back in 1650 by the Grandmaster Juan de Lascaris-Castellar so pirates or Turks could not disembark from this bay.
In Xlendi Bay you'll also find all tourist-oriented amenities, such as, bars, restaurants, holiday apartments and hotels.
At Xlendi Tourist Services we offer holiday accommodations in several locations in Gozo including Xlendi Bay. Want to stay in Xlendi for your next Gozo vacation? Enquire here. We'll do our utmost to create a memorable holiday for you in Gozo!
Photo courtesy: Heini Samuelsen