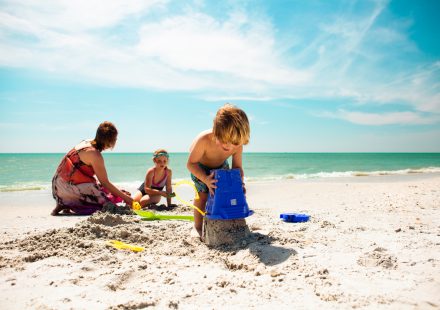 There's no doubt that Gozo is a fantastic holiday destination. However recently it has been frequently mentioned in the context of a family-friendly holiday places, sun-fun and culture or simply top secret hideaways with little ones.  This does not surprise us and here's why!
In Gozo, everything is within a short distance This is one of the advantages of holidaying on a small island.   One side to the other end of the island is only 20 minutes away by car so going from one place to another literally takes a few minutes. This means that children do not get bored on long rides and have to be entertained every second of the way!
Accommodation that's specifically aimed at families
In Gozo, you will find a variety of accommodation that suits different styles and budgets.  If you're travelling with your kids in tow and need ample space, you should consider renting out a farmhouse or a villa.

Farmhouses and villas usually include a swimming pool and this means that children can spend time frolicking in the water! On the other hand, if you and your brood are always out and about, renting an apartment will be just fine.   Naturally, you can also opt for a hotel. Most places will be happy to accommodate a request for cots and highchairs.
Services that take away the stress of holiday organisation At Xlendi.com we are proud to help out in any way we can to make your holiday less stressful and more enjoyable. This is why we provide direct airport transfers that handle the transport from Malta International Airport in Luqa to your destination in Gozo. This means that you can start enjoying your holiday from the minute you set foot on the island as we will handle all the details for you.  As part of our car rental services, we also provide child seats to make sure that your children are travelling in comfort and safety.
Enjoying the island Gozo is a magical island and there is a lot to see and do. We suggest booking tours or joining activities that are age-appropriate for your children.   When it comes to restaurants the vast majority are child-friendly and provide meals and snacks aimed at kids on their menu. There are plenty of museums to visit, including a toy museum in Xaghra. Make sure you visit the Ġgantija temples as these megaliths sparkle the imagination of kids of all ages!   Last but not least, there are farming estates that you can visit with your kids. Find out more.
Beach Vacations Gozo's beaches have long been a mecca for many families who visit yearly to spend endless days in the sun next to the sea.  Gozo's beaches, coves and inlets are wonderful and you can visit a different beach every day.
Active holidays with older kids Your holiday could serve to build a stronger rapport with your teenage children. Plan an active holiday that includes hiking, trekking, cycling or more adventurous climbing, kayaking and Segway Tours.   Alternatively, indulge in water sports and diving.  Getting closer to nature, and disengaging from the stress of everyday routine will reward you and your teenage kids with valuable quality time together.
Family holidays are precious.  Make sure you take lots of family pictures.  Once your holiday's over you will find that you have lots of happy memories to treasure for years to come! Contact us today and we will be glad to help you book a holiday for your family!