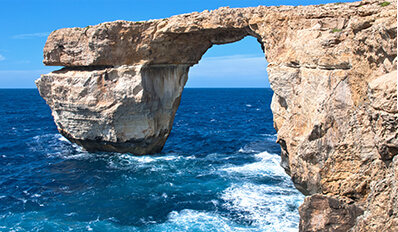 Weather in Gozo
Need some help organizing your holiday to Gozo? With Xlendi Tourist Services you'll be able to book all your holiday and travel needs directly.
Not sure when it would be the best time for you to visit the beautiful island of Gozo? In this blog you will find brief information of the Seasons in Gozo which will help you figure out when you should mark your vacation days in your calendar and come to Ulysses island!
The Maltese Archipelago enjoys 4 seasons which are very different from those of Europe.

Winter in Gozo
The perfect destination for a health-restoring Winter holiday! During the beautiful sunny winter days the countryside bursts into life. You may enjoy walking, biking, hiking and climbing. Gozo also experiences a few rainy or windy days which make it the perfect weather to de-stress yourself and enjoy the spa facilities Gozo has to offer.
Spring in Gozo
The best time of the year for sightseeing and exploring the outdoors. In Spring the weather is pleasant and warm, following a cool breeze. Sportive activities, cultural tours and the first  sunbath recharge your body and soul. It maybe a bit too cold to swim but some already start by mid April.
Summer in Gozo
If you love the sun, Gozo is the perfect summer destination with guaranteed blue skies and clear blue water. Swimming, water sports, diving, boat trips to Comino and local feasts mark highlights of the daily activities during your summer holiday in Gozo!

Autumn in Gozo
An Opera fan? You may visit Gozo in October then! Two unique Opera events stand out from the cultural calendar of this month. Opera enthusiasts made it a regular visit to Gozo during this time of year. Apart from the Operas the weather is still ideal for swimming, relaxation and any kind of outdoor activities.
What are you waiting for? Book your flights and simply get in touch. We'll do our utmost to create a memorable holiday for you in Gozo!