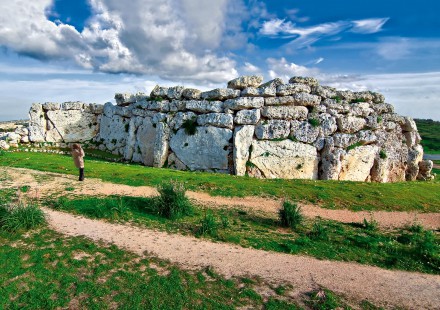 Gozo Places of Interest
On the small island of Gozo – surrounded by clear blue waters in the Mediterranean Sea hardly a day goes by when the sun does not shine! Gozo is a family-friendly island offering UNESCO World Heritage sites, plenty of natural and historical sites, countless churches, and spectacular attractions of all kinds.
The little island of Gozo is very easy to get around with most roads leading to Victoria, the capital of Gozo. In Victoria lies a small fortified city and citadel known as 'The Cittadella' – a visit to 'The Cittadella' is must! You'll enjoy history, museums, and spectacular views of Gozo from the fort walls.
For archaeological sites then you must visit the Xaghra village, the home of The Ġgantija Temples which is a UNESCO World Heritage site.
Gozo's main red sandy beaches are Ramla Bay and San Blas. Ramla Bay is the largest sandy beach on Gozo which can be enjoyed during any season either for swimming, sunbathing, snorkelling, or a nice peaceful walk. Another beautiful beach to visit, while on Gozo, is San Blas. San Blas is a natural peaceful bay which lies at the end of one of the most attractive valleys of Gozo.
A visit to the world's famous Azure Window in Dwejra cannot be missed, especially during sunset! The Azure Window is a natural arch by the sea offering fascinating photographic views.
Gozo and Malta are well known for their countless churches. Every village on Gozo and Malta has at least one church, their main village church and possibly small chapels scattered across the very same villages.
The above are just a small taste of what Gozo has to offer as despite being small in size it has a variety of places of interest and a myriad of quaint locations to offer to its visitors. Gozo – a tranquil haven and a safe holiday destination. Come on over to Gozo and get to taste the peaceful and relaxing way of life!