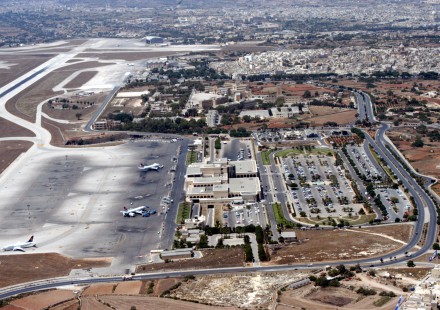 More Flights to Malta
Over the past decades, tourism in Gozo Malta has experienced continuous growth which has risen the point for new flights to operate to Malta. There will be three new carriers to operate Malta frequencies this summer Czech Airlines, Iberia Express and Volotea. EasyJet will increase the current operations and the Maltese Islands await a lively summer of fun, sun and unforgettable memories.
For the first time the Czech Airlines will start to operate to Malta. The Czech Airlines plans to launch services to Malta twice weekly in the summer with flights on Tuesdays and Saturdays between July and September 2016.
Meanwhile two Spanish airlines also plan to introduce regular services to the beautiful island of Malta. Iberia Express will operate to Malta three times a week from Madrid as of the 18th June. The flights will operate on Tuesdays, Thursdays and Saturdays until the 17th September 2016 at marvellous prices starting from €38 per person in June, escalating to €83 per person in August. The second Spanish operator is the low cost carrier Volotea, head-quarted in Barcelona. Volotea will be flying between Catania and Malta from the 24th March to the 28th October 2016. The flights will be carried out on Tuesdays, Thursdays and Saturdays with great deals starting from €26 per person.
Not a new comer to Malta, yet there will also be more flights to Malta from EasyJet. EasyJet will be offering several regular services this summer between Malta, Italy and Switzerland and the UK. The flights will be carried out to Milan Malpensa on Tuesdays, Thursdays and Sundays from the 28th June until the 3rd September 2016. EasyJet will operate twice weekly to Naples from the 28th June to the 27th August 2016. Flights to Geneva will also operate twice weekly, on Tuesdays and Sundays, from the 29th March until the 29th October 2016. These are in addition to its daily services to London Gatwick, almost daily frequency to Manchester and twice weekly to Newcastle.
The demand for holidaying in Gozo Malta is increasing which may makes you wonder what's so special about Gozo & Malta. Well, stop wondering and book your flight! As for the rest leave it up to us and we will arrange all your holiday travel needs for your holiday in Gozo! Contact us at Xlendi Tourist Services here.
Picture Courtesy: http://albums.viewingmalta.com