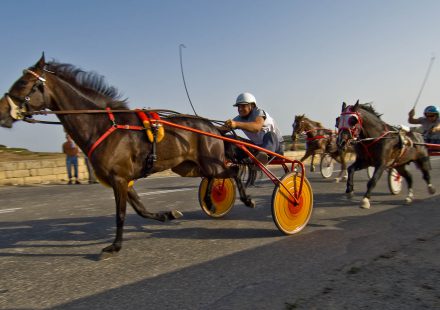 Some tips for safer driving in Gozo:
Depending on where you come from, please note that drivers in Gozo may drive on the opposite side of the road from what you are used to. Look both ways before crossing any road. Driving in Gozo means traffic can be a little more chaotic than you might be used to at home. Nevertheless, if you decide to visit the island the best way to explore Gozo is to hire a car, jeep, or people carrier.
Driving in Malta and Gozo is on the left-hand side.
This is the great news for visitors who also drive on the left side of the road. However, the majority visitors who are used to drive on the right side has to adjust driving a car on the left side.
Speed
Speed Limit is 80Km (49mph) on open roads while 50Km (31mph) in residential areas unless otherwise indicated on relevant road signs. However, you can't get much faster than 70km/h and 35km/hr on most roads, as they tend to be narrow with quite a few curves and bends.
Driving licenses
National and international driving licenses are accepted
Insurance
Driving in a different country can be very enjoyable, though you may need to be a bit more alert to hazards on the roads. Full insurance is recommended, though some car hire contracts can be a bit difficult to understand. Here are some of Insurance Cover terminologies you can find on the contract:
CDW – Collision Damage Waiver & LDW – Loss Damage Waiver
Is optional damage insurance coverage that is available to you when you rent a car
SLI – Supplementary Liability of Third Party Liability – Cover for third party.
Theft – Cover for stolen vehicle (not personal items).
Roundabouts
Give way to the right on approach. However, drivers often get in the wrong lane on the roundabout and cut you up when they exit so be careful.
If you do decide to explore beautiful Gozo island by yourself, then think about hiring a car. Xlendi Tourists Services Ltd is one of the best choices on the island. We have been offering Gozo car hire for the last 25 years and offer a wide variety of vehicles with free delivery in office hours.